Welcome: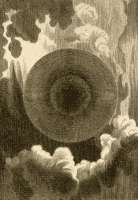 "In the beginning God created the heaven and the earth..."
Hello, my name is Dr. Richard Paley. I am a Creation Scientist. This means that I study the Natural World to find evidence of the handiwork of the Lord and His divine act of Creation. Creation Science is the root science of all sciences; without it, none of the discoveries from other scientific fields makes any sense. Creation Science lets us put biology, geology, physics, and sociology all into a proper Biblical perspective, unifying our knowledge and bringing us closer to the Lord.
The good folks at OBJECTIVE: Ministries and Fellowship Baptist have given me here a forum to present Creation Science to laypersons; to carry out the objective of Creation education. To that end, I will periodically post articles explaining various discoveries and research in the field of Creation Science. It is my fond hope that those ignorant of Creation Science will learn about this exciting and important field and that this will spur them on to further their learning about our Lord, His teachings, and His plan for our futures.
News Sections:
Creation Science Research Projects:

Articles by Dr. Richard Paley:
SPECIAL REPORTS
Dinosaur Expedition 2002 (12/1/2002 - Updated 2/4/2004)

A special report on my participation in an expedition into Africa to find evidence of man-dinosaur contemporaneity, including our paradigm-shattering findings!
These junior Creationists really have the "Righteous Stuff!" See the winning projects from the three grade divisions.
Also check out this adorable cartoon for kids by Peggy Miller
Educational Resources: